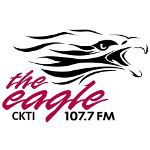 CRYSTAL WINS JUNO

Wikwemikong's country songstress Crystal Shawanda was being led across the room to present the Producer of the Year Award at the Junos when she heard her name being announced. Her latest CD 'Just Like You' had just won the Juno for Aboriginal Album of the Year.
"It was a total surprise for me," recalled Ms. Shawanda when contacted at her hotel the morning after the awards. "I was just about to present an award and I was way across the room. I had to run like two miles to get there, it was crazy!"
It was three times a charm for the Nashville-based country singer who originally hails from Wikwemikong. Ms. Shawanda was nominated twice in 2009, for Country Recording of the Year and New Artist of the Year. "I was not expecting it," said Ms. Shawanda. "It was absolutely amazing. It's been an awesome weekend."
"Just when I thought it couldn't get any better, I was invited into the Songwriters' Circle and found myself on stage playing with John Cochrane," she said. "I got to sing his new song 'Pink Time' with him as well as his big hit 'Life is a Highway.'
Also joining the seven-time Juno award winner onstage were indie roots musician Bahamas; hip-hop star Classified alongside folksinger David Myles; iconic singer-songwriter and producer Colin James; world music singer-songwriter Danny Michel and folk-rock singer-songwriter Kathleen Edwards.
"It was very different for me," said Ms. Shawanda of performing with a rap group. "It was way outside my comfort zone, which for an artist is a great thing," she added. "It was very cool."
The new Tom Cochrane song comes close to home. "It is a very beautiful song," said Ms. Shawanda. "It is about a couple living on Georgian Bay."
As for the Juno Award evening experience, Ms. Shawanda has not drifted very far from her country roots, except maybe for that whole bling thing. "I was wearing Mark Lash (a Toronto jeweler) diamonds," said Ms. Shawanda. "He trusted me with them all weekend. They were my good luck charm."
Ms. Shawanda planned to spend the day after the Junos relaxing and recharging before undertaking the journey back to Nashville. "I am still in the clouds," she said. "It was an awesome experience, one of the biggest thrills of my life."
The country music singer wanted to send her love back to her many friends and fans on the Island. "Thank you everybody for the support, it keeps me going," she said. "I am proud to represent my community and want young people back home to know that it is possible to do anything, accomplish anything, if you follow your dreams."
Ms. Shawanda's mother and father Godfrey and Virginia Shawanda were pleased with their daughter's win. "She deserves it," said Mrs. Shawanda. "I am happy for her, very happy."
Mr. and Mrs. Shawanda put a lot of effort into their daughter's early career, bringing her from venue to venue, raising funds for her travel. Mr. Shawanda is still helping out.
"I still go down and drive a tour bus for them," he said. "A lot of people think she has money, but it isn't like that. It is her career and she puts a lot of hard work into it, but it is very expensive too. They charge $400 to $500 a day to drive bus down there."
Behind the glamour and the glitz lie a lot of hard long hours and determination, for every moment in the spotlight's glare there are countless hours of driving from show to show and weeks and months of working out just the right lyrics and melody lines to tell the stories trapped within.
Mr. Shawanda said that he knows his daughter will continue to strive for success. "It's her career," he said. "We are pulling along with her. It is hard work, but she is never going to give up. It's who she is."
Michael Erskine – Manitoulin Expositer