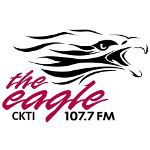 L'Rock is a Singer songwriter who plays by no rules and thinks outside the box.
Growing up in Newfoundland it was watching the wide variety of bands and musicians passing through her native St. John's that drew her to singing. Surrounded by her older brother's rock and roll collection, Laura began writing at an early age and later went on to sing in several different bands.
While she's been a fixture on the Greater Toronto (Ontario, Canada) Area Classic Rock scene for nearly a decade Law of Attraction is Laura's first original release. It is powered by life experiences — including self preservation, rude awakenings, care giving, …and quantum physics theory!
The music is personal, honest, diverse and holds a common collectiveness in which people are able to fit the songs into their own lives.
Music touches whom it touches…
Dare to dream! Don't let anyone ever tell you that you can't live your dream. I did this purely for the love of music. I love creating something that people can identify with…and if they don't…perhaps I can somehow bring a tiny bit of understanding and shed a new light…in some small way.