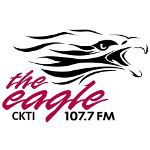 Rudy Strangling Wolf is a singer and songwriter from the Blood Tribe of the Blackfoot Confederacy of Alberta. Influenced by a wide variety of country rock and actively involved in the southern Alberta music scene for over thirty years, Rudy's musical performance and song writing has been compared to Blue Rodeo, CCR and The Eagles. Rudy has gained industry respect for his musicianship, talent and passion for his live performances having played in almost every venue across Western Canada and into the United States in multiple genre groups and musical projects. Rudy has a recurring spot at Casino Lethbridge.
Rudy's new released single "Last of Me" is an original song written by Southern Alberta songwriter Ira Provost chosen as his third studio recording showcasing his rich vocal melodies and amazing guitar work. The original composition comes on the heels of the previous original releases, earlier this year: Never Down (April 2020) and Used To Be (July 2020). All singles will be available on Rudy's full-length CD to be released in 2021.
Check out Rudy's website to preview and purchase his music at: www.RudyStranglingWolf.com.
To make a request for Rudy's music on The Eagle 107.7 FM, give us a call 519-786-3883!